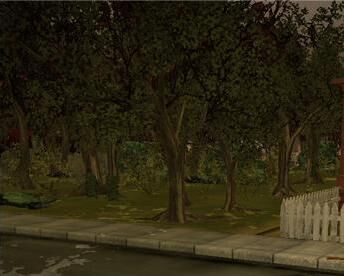 Milieu
[
]
This a random weapon mission in Piety.
At first look it's just an ordinary park you can find in any of your missions, but upon closer inspection you will find supplies hidden in the center of the park.
Gameplay
[
]
In this mission there are 3 containers with weapons/ammo and some food - a large trunk, a shoebox and a small toolbox. A shoebox usually is already spotted and you can see a large yellow exclamation mark from afar, which makes it easy to find the trunk, which is right next to the shoebox. Toolbox is a few meters away from the trunk. There will be a fare amount of regular zombies and 1-4 policemen walking right next to supplies, so grab&run tactics are quite risky. Don't forget that zombies, who roam at nearby streets will come to the park, if you make some loud sounds! Like gunshots, for example. They will be there really, really fast.
Loot
[
]